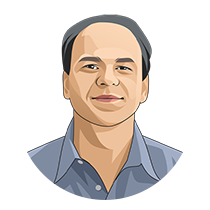 Matthias is the chief architect of all ESC software and proprietary assets. Matthias is a former Assistant Professor of Business Administration at the Darden Business School of the University of Virginia where he taught data analysis and quantitative strategy. Prior to joining the Darden Business School, Dr. Hild was a Senior Research Fellow at NASA's Jet Propulsion Laboratory and The California Institute of Technology. He won a prestigious Junior Research Fellowship at Christ's College (University of Cambridge, UK) and held visiting positions at several top-level European universities and research institutes. Dr. Hild was a graduate in mathematics and philosophy at the University of Göttingen and received his doctorate from Oxford University.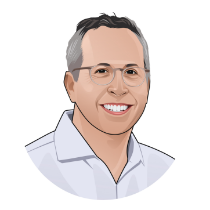 Ben manages client engagements and strategic partnerships. Ben has over 20 years of experience in the education industry having served as a high school economics teacher, elementary school principal, executive director, and chief education officer. Prior to founding ESC, Ben served as the executive director of the Darden/Curry Partnership at the University of Virginia and Chief Education Officer of the Andre Agassi Foundation for Education. Dr. Sayeski earned his Ph.D. in Administration and Supervision from the University of Virginia, his M.A. in Secondary Education from the Ohio State University, and his B.A. in Political Science from Furman University.
Visit Ben's LinkedIn Profile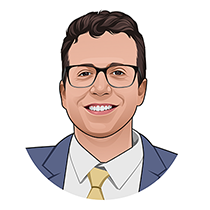 Anthony Andros
Multimedia Developer
Anthony Andros
Anthony is ESC's multimedia developer. In his role, he focuses on graphic design, video production, and UX/UI design. He graduated from James Madison University with a B.S. in Media Arts & Design.
Tony Brinsko
Data Analyst
Tony Brinsko
A member of the data analyst team, Tony helps ensure data integrity before statistical models are developed for analysis.  Tony is a former mathematics teacher with a Master of Arts in Teaching in Secondary Mathematics from Occidental College and a Bachelor of Arts in Economics from Grinnell College.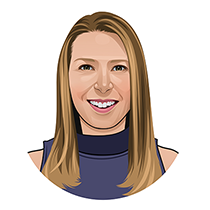 Christine Dam
Operations Manager
Christine Dam
Christine supports all Operations functions with a focus on recruiting. She is a former teacher with an undergraduate degree in English from The College of the Holy Cross and a Master's in Education from Harvard University's Graduate School of Education.
Shelby Hust
Data Analyst
Shelby Hust
Shelby is a member of the data analyst team where she handles data ingestion and prepares data for visualization. Shelby holds a Bachelor of Science in Mathematics and a Master of Science in Mathematics Education. She is also currently pursuing a Master of Science in Data Analytics.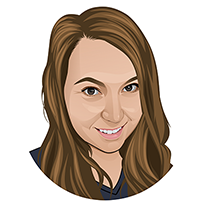 Brooke Johnson
Data Analyst
Brooke Johnson
Brooke is a member of the data analyst team. She has seven years of experience in secondary mathematics education. Brooke holds an undergraduate degree in Psychology and a Master's in Education.
Gustavo Moyano
DevOps Engineer
Gustavo Moyano
Gustavo is the DevOps Engineer at ESC. He is an accomplished IT professional with more than two decades in the industry. He holds a B.S. in Information Technology Engineering from Universidad del Salvador, Argentina.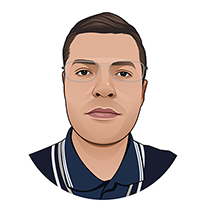 Guilherme Müller
Web Developer
Guilherme Müller
Guilherme is ESC's front-end developer who leads the company's HTML and CSS projects. He specializes in structuring and coding handcrafted web pages, having over a decade of experience freelancing full-time for clients of various business segments.
Don Norum
Data Analyst
Don Norum
As a member of the data analyst team, Don's primary responsibility is ensuring data integrity before statistical models are developed. He holds undergraduate degrees in Cognitive Science/Computer Science and Physics as well as an M.S. in Physics, all from the University of Virginia.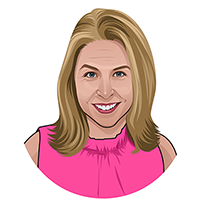 Aileen Philbrick
Chief Operating Officer
Aileen Philbrick
Aileen leads all operational work for ESC, and supports business development. She has 20 years experience in education and holds a B.A. in English from the College of the Holy Cross and a M.A. in English Education from Teachers College at Columbia University.
LinkedIn Profile
Leonardo Rodriguez
Web Developer/QA Specialist
Leonardo Rodriguez
Leo is ESC's QA specialist who scrutinizes the web building process and projects in order to deliver the highest quality product. He has eight years of experience in managing the design/development of web projects.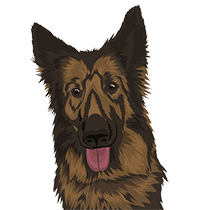 Korra
Sr. GSD
Korra
Korra is an integral part of the team, specializing in early-warning intrusion detection and mitigation. Outside of the office, she enjoys tennis, diving and swimming in the lake, as well as watching over her chickens and vegetable garden.